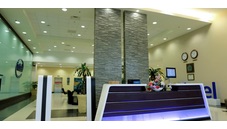 At Intel, we continually strive to improve our operations and minimize our impact on the environment.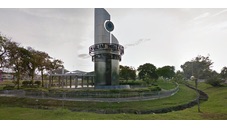 The Kulim Hi-Tech Park, officially opened in 1996, is the first Hi-Tech Park in Malaysia. The KHTP is situated in the district of Kulim, in the state of Kedah, in the north-west of Peninsular Malaysia. Currently, the development of KHTP covers an area of approximately 1,700 hectares (approximately 4,000 acres). Envisioned to be the 'Science City of The Future', the KHTP has continually being developed and promoted as an integrated science park. The development of KHTP incorporates 6 elements or Zones, namely: Industrial; R&D and Training; Amenity; Housing; Urban; and Institutional.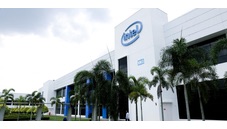 Intel Kulim was established in 1995 as a manufacturer of motherboards. Today, the site encompasses five buildings and is engaged in the assembly of processor packaging as well as being a key operations center for mobile modules. Intel Kulim is located 45 minutes' drive away from Intel Penang.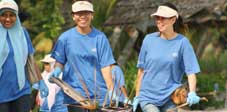 Intel Involved, Intel's volunteer program, coordinates a variety of employee volunteer programs in support of education, environmental stewardship and safety, youth development, and community service around the world.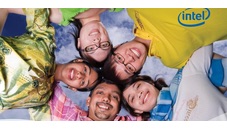 At Intel, you can experience a world of opportunities. Opportunities to explore a wide-range of careers, to develop industry-leading innovations, and to work with the latest technologies and brilliant minds across the globe!
More Cool Stuff at Intel Malaysia